Have you ever been driving on the freeway and the trailer in front of you was swaying and moving like a bouncy house? Or has your trailer ever been the one that made others on the road feel uneasy?
"Towing's biggest problems are having an improperly balanced trailer load and pulling with a tow vehicle that just can't handle the size of the trailer," says Jason Harper, an Equal-i-zer® Hitch engineer.
So, we asked Jason and our other engineers who test our products in the worst conditions and most dangerous scenarios, to give some pro-tips for safe towing practices. Hopefully, their advice will help you stay safer on the road. If you have a good tip that keeps you safer when towing, send us a message with your advice for a chance to be featured on our Facebook page!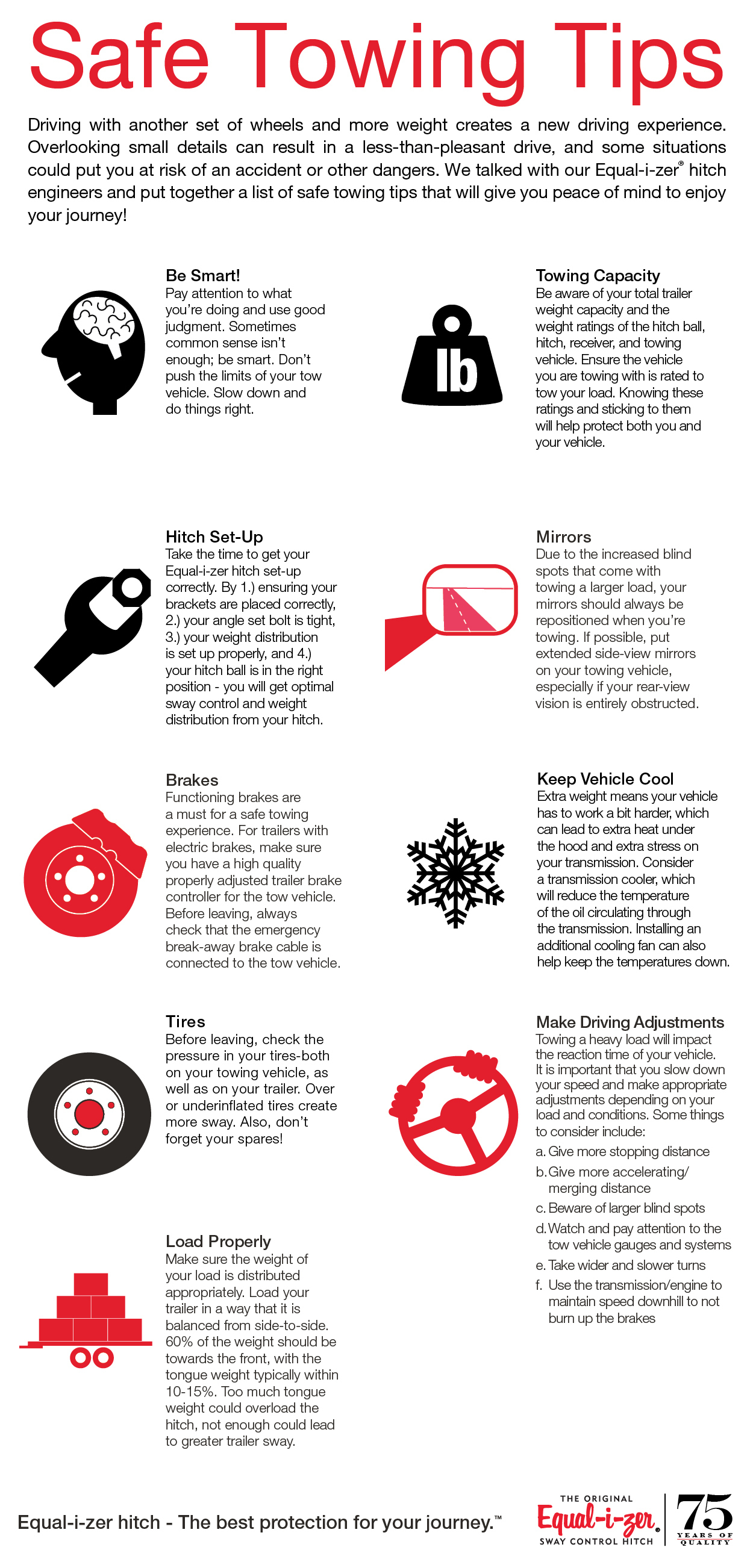 Other helpful towing tips:
Why Weight Distribution And Sway Control Are So Important
Everything You Need To Know About Sway Control