As you get your RV ready for camping season, take time to ensure your Equal-i-zer hitch is correctly set up and in its best condition.
#1 Check Your Equal-i-zer Hitch for Proper Installation
If you have changed your tow vehicle or made any changes to your trailer's tongue weight (adding gear or towing with full tanks vs empty tanks) it is a good idea to check your Equal-i-zer hitch installation to make sure it is still properly set up for your trailer. This helps you get the best sway control from your hitch. The installation of your Equal-i-zer hitch can be done at a local Equal-i-zer dealer or by yourself if you have access to the proper installation tools. To find your local Equal-i-zer hitch dealer click here. If you have installing your Equal-i-zer hitch watch our installation video below.
#2 Check Your Hitch Brackets
The Equal-i-zer hitch's sway bracket placement stands out from other systems, as it allows a 5" range for sway bracket location, instead of limiting you to one precise location. With proper sway bracket placement your hitch arms will be more flexible as you drive. This gives you a smooth comfortable ride. When you're making your sharpest turns the bar will rest securely on your sway bracket providing maximum sway control. Reference the infographic below as you're installing your hitch.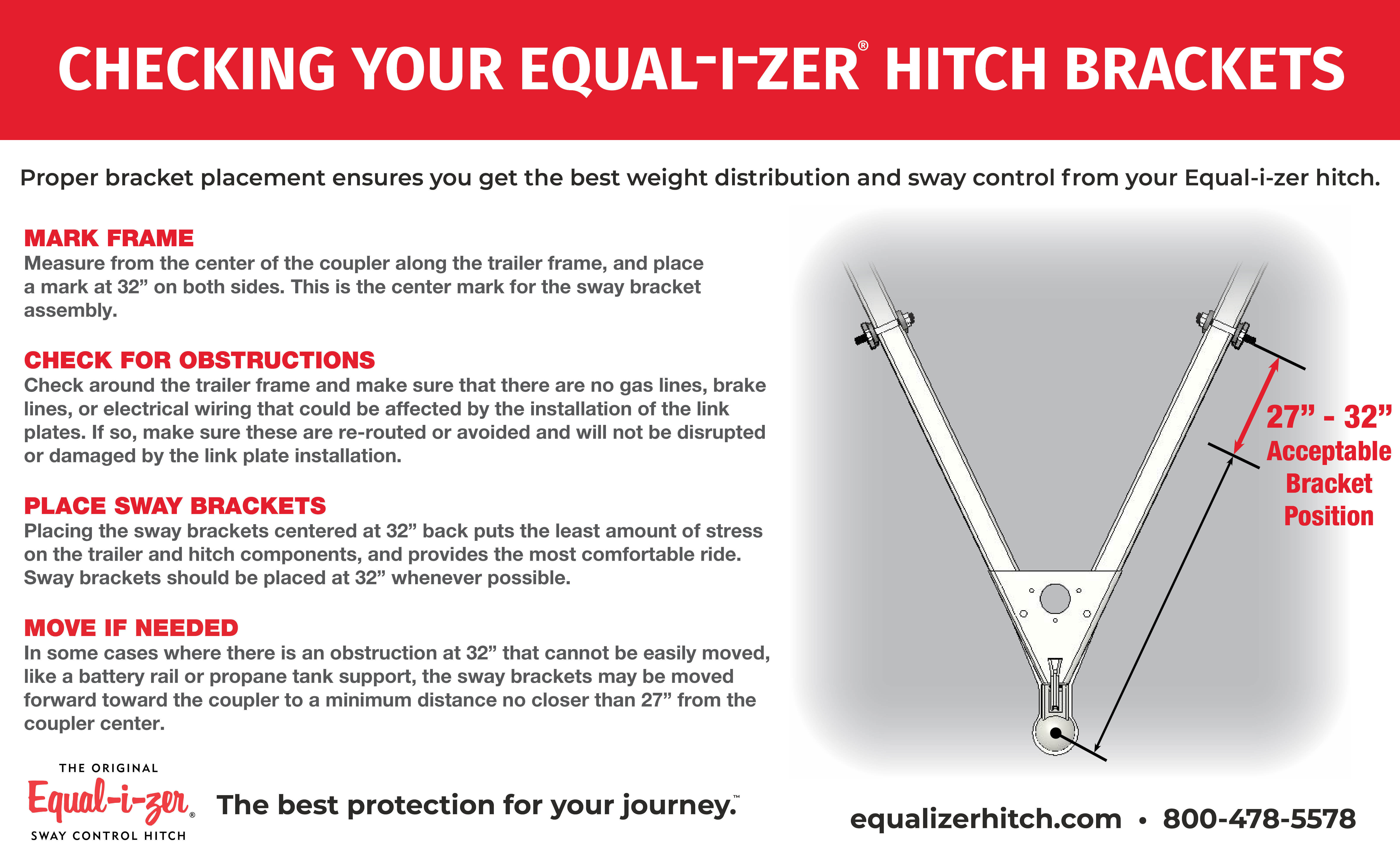 #3 Check Your Weight Distribution

After you or your dealer have installed your hitch, double check the weight distribution setup. Proper weight distribution effectively distributes trailer tongue weight to all axles of your tow vehicle, providing better steering and braking control. Use this video as a helpful reference.
#4 Check and Tighten Your Angle Set Bolt
The angle set bolt is a single bolt underneath the hitch head. When it's kept tight, it unifies the head and the shank - eliminating movement between the two. If either are loose, you are putting undue stress on the shank bolts and hitch head. Follow this video and infographic to learn how to adjust yours.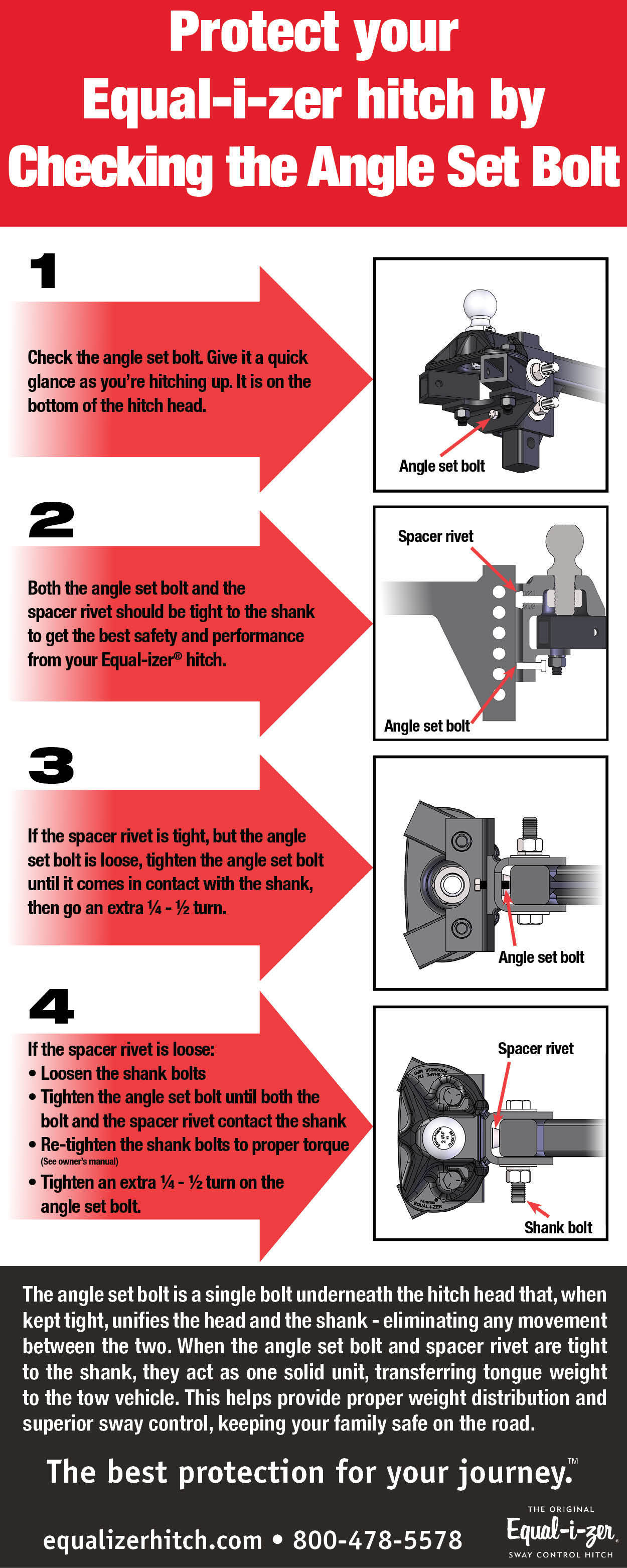 #5 Apply Equal-i-zer High Performance Lubricant to Your Hitch
Applying lube to your Equal-i-zer hitch will extend the life of your hitch's sockets and keep it running smoothly. Take a minute to apply a thin coat of lubricant to the Equal-i-zer hitch head sockets.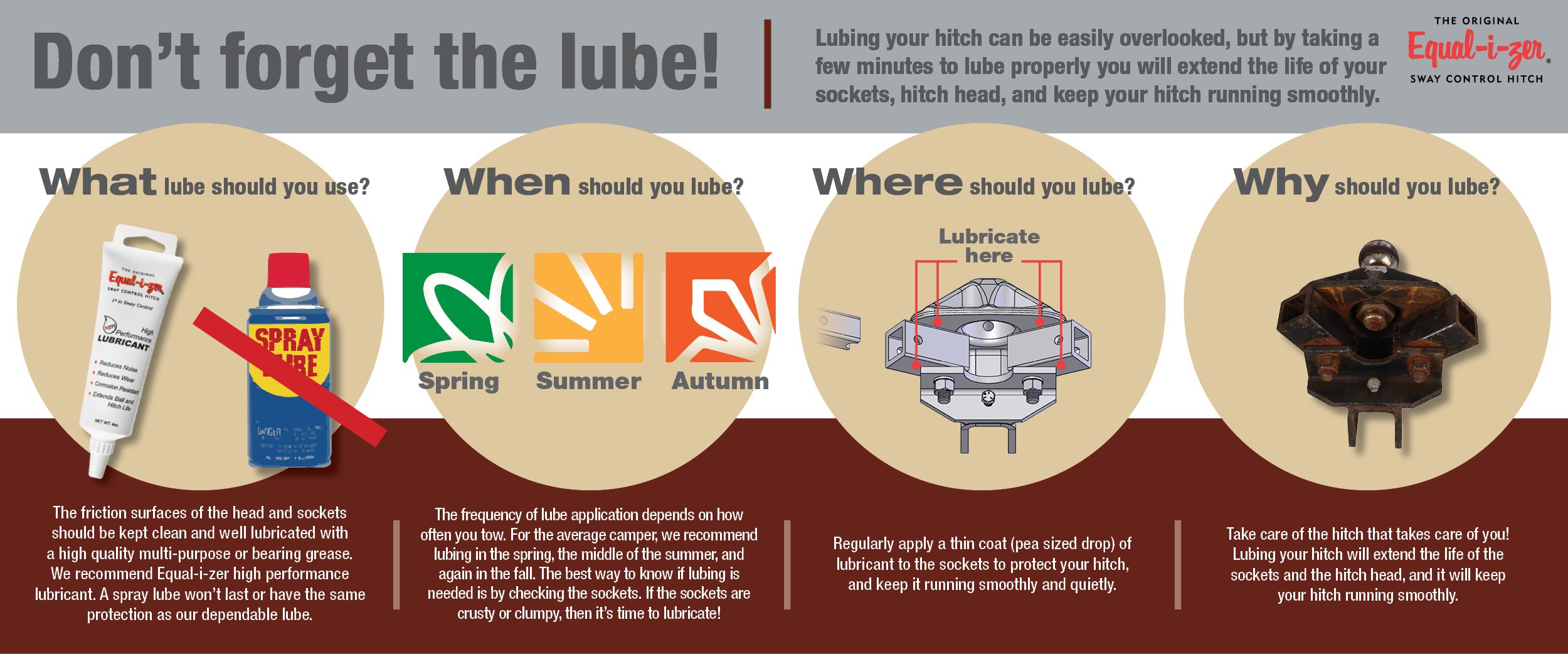 #6 How to Hitch and Unhitch Your Equal-i-zer Hitch
Refresh your memory on how to hitch and unhitch your Equal-i-zer hitch. Watch our video for some easy hitching and unhitching tips, or use our infographic for a simple review.