Five years ago, Trailer Life Magazine launched the Reader's Choice Awards, a way to help readers share their opinions and experience with other trailer owners all over the country. Each fall, thousands of RVers vote on their favorite vehicles, destinations and products that make life on the road easier and more enjoyable. And each year, for five years running, Utah-based Equal-i-zer® hitch has been voted the best performing hitch in America. No other hitch has received this recognition.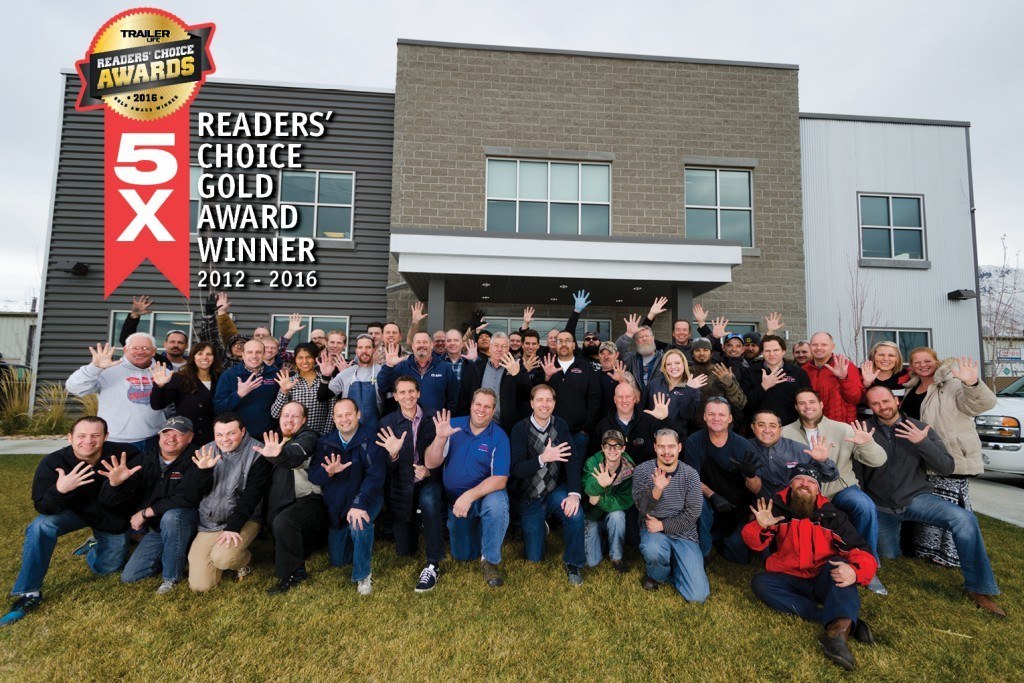 "We are dedicated to building the safest, best performing, easiest-to-use sway control hitch in American, and are honored that Trailer Life readers have, once again, chosen Equal-i-zer as the Gold Winner," states Rich Elliott, Vice President of Sales and Marketing.

Equal-i-zer hitch combines weight distribution with sway control to minimize problems caused by passing vehicles, crosswinds and other towing hazards. Equal-i-zer is the only sway control hitch completely manufactured in America, from the highest-grade American steel, (coming from Michigan, Indiana and Pennsylvania), to its packaging. Each hitch is backed by a lifetime warranty, providing customers with complete confidence.
Mark Wrisley, an Equal-i-zer hitch owner, commented on Equal-i-zer hitch's blog, "We have pulled our Airstream through many nasty weather, high wind conditions. Our Equal-i-zer hitch kept our rig stable, secure and safe! Love this hitch system!"
Wrisley is not alone, Equal-i-zer hitch receives countless feedback from users, stating appreciation and confidence in towing with the Equal-i-zer. And some of those users have become employees.
Lori Gilson, who was first introduced to the company when she and her husband purchased an Equal-i-zer hitch in 2011, later joined the manufacturer as an employee due to her confidence and appreciation for the product. Gilson states, "We pulled our trailer across the country, over mountains and on Wyoming's dangerous, windy roads. From Utah to northeast Ohio, we towed in complete confidence, while other drivers struggled with sway and weight distribution. We were such fans of the Equal-i-zer hitch that we suggested the hitch to family members, who purchased the hitch for their trailers, as well. A few years later, I had the opportunity to interview for a position at the company, and was thrilled at the opportunity to work for an American manufacturer that builds such a fantastic product.
Pat Hunt, another Equal-i-zer hitch user-turned-employee, joined the company after 20 years of RV industry experience. Hunt started by washing trailers and running errands for a Utah RV dealer, and has held many positions in the industry, including managing Camping World of Salt Lake City. Pat is no stranger when it comes to the Equal-i-zer hitch and through his experience selling the hitch it became the only option he liked to offer customers.
"The Equal-i-zer hitch has always been my favorite hitch," says Hunt. "It's the only hitch I had on display in my stores; it's the only hitch I would sell to our customers. I never had to worry about customers coming back to me upset about their purchase. I fully believe in the product.
Last year, Equal-i-zer hitch celebrated 70 years of towing innovation. Equal-i-zer started out as Mobile Manufacturing in Salt Lake City, UT when founder Edward Hedgepeth created the first integrated sway control hitch. From that moment forward, the company has experienced changes in the industry, improvements to the hitch and growth in the company. Equal-i-zer has stayed true to being a company that works in a way to provide for its families, serve the community, and leave a legacy of good.
"We are thrilled to receive this award, and congratulate all the companies recognized," stated Jed Anderson, CEO. "We extend our appreciation to our customers, dealers and distributors for the nomination. We wouldn't be where we are today without them."
Learn more about Equal-i-zer hitch through videos and infographics by checking out a few of our most popular blog posts!