There are 12,250 miles of national park hiking and walking trails, which is more than enough for a lifetime of exploration. But make sure that you are prepared for the wild outdoors to have to best experience. So whether you are a national park pro or plan on visiting your first park this year, here are seven ways to maximize your experience.
Hydrate, hydrate, hydrate!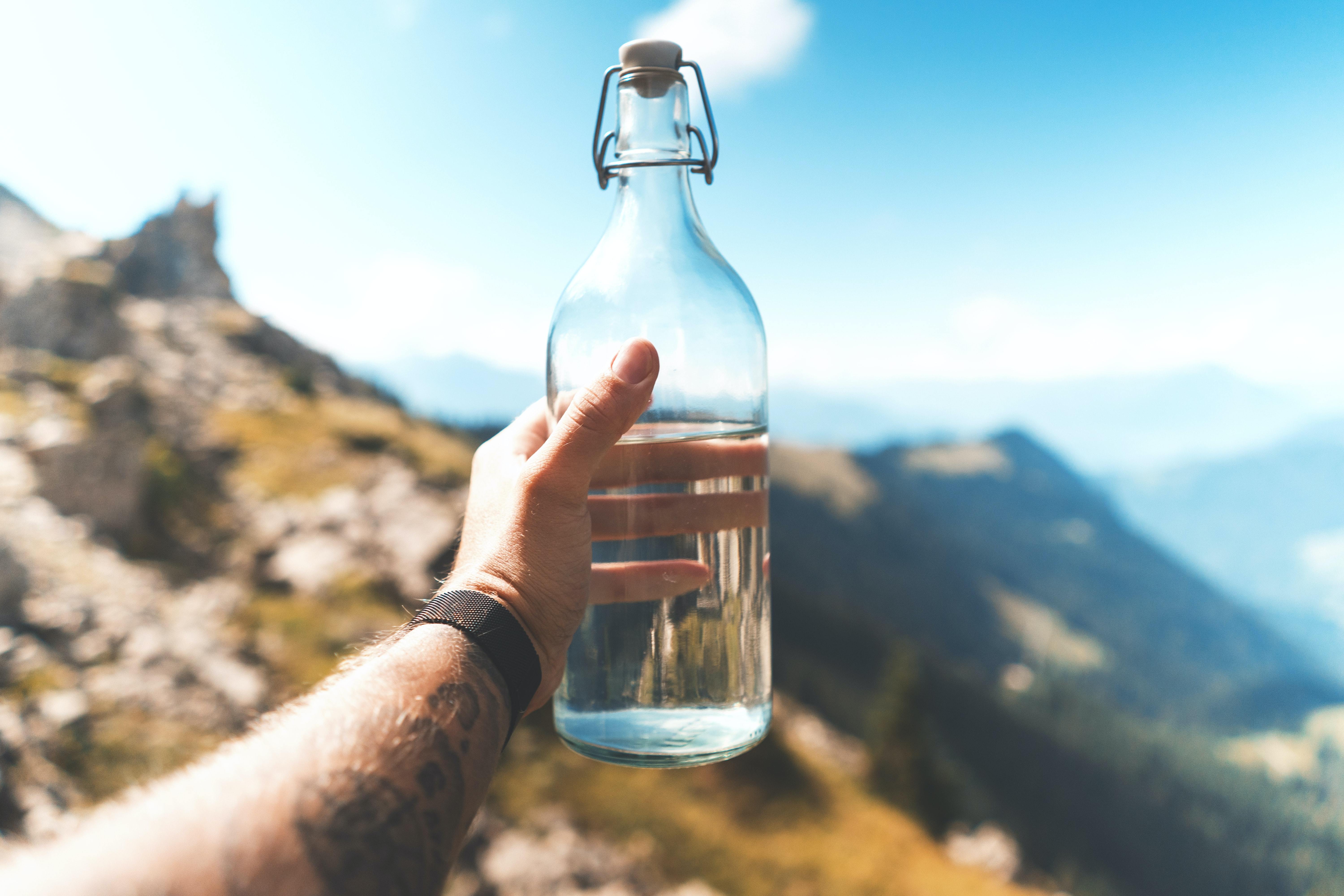 The National Parks Service recommends that each person brings two gallons of water per day spent in the park. Hiking in direct sunlight can result in two quarts of fluid loss per hour. That number is even more significant if you are hiking at high altitudes. According to the Wilderness Medical Society, you lose water twice as fast through sweat 6,000 feet above sea level. Other NPS guidelines for drinking are:
Don't wait until you are thirsty to start drinking.
Drink smaller amounts consistently throughout the hike.
Don't drink too much at one time.
Know the early signs of dehydration: a dry mouth, or a decrease in energy.
Wearing a hydration pack is a great way to drink water consistently. Hiking with sports drinks or powder electrolyte packets restores vital minerals, like potassium, which you lose through sweat.
Salty, not just sweet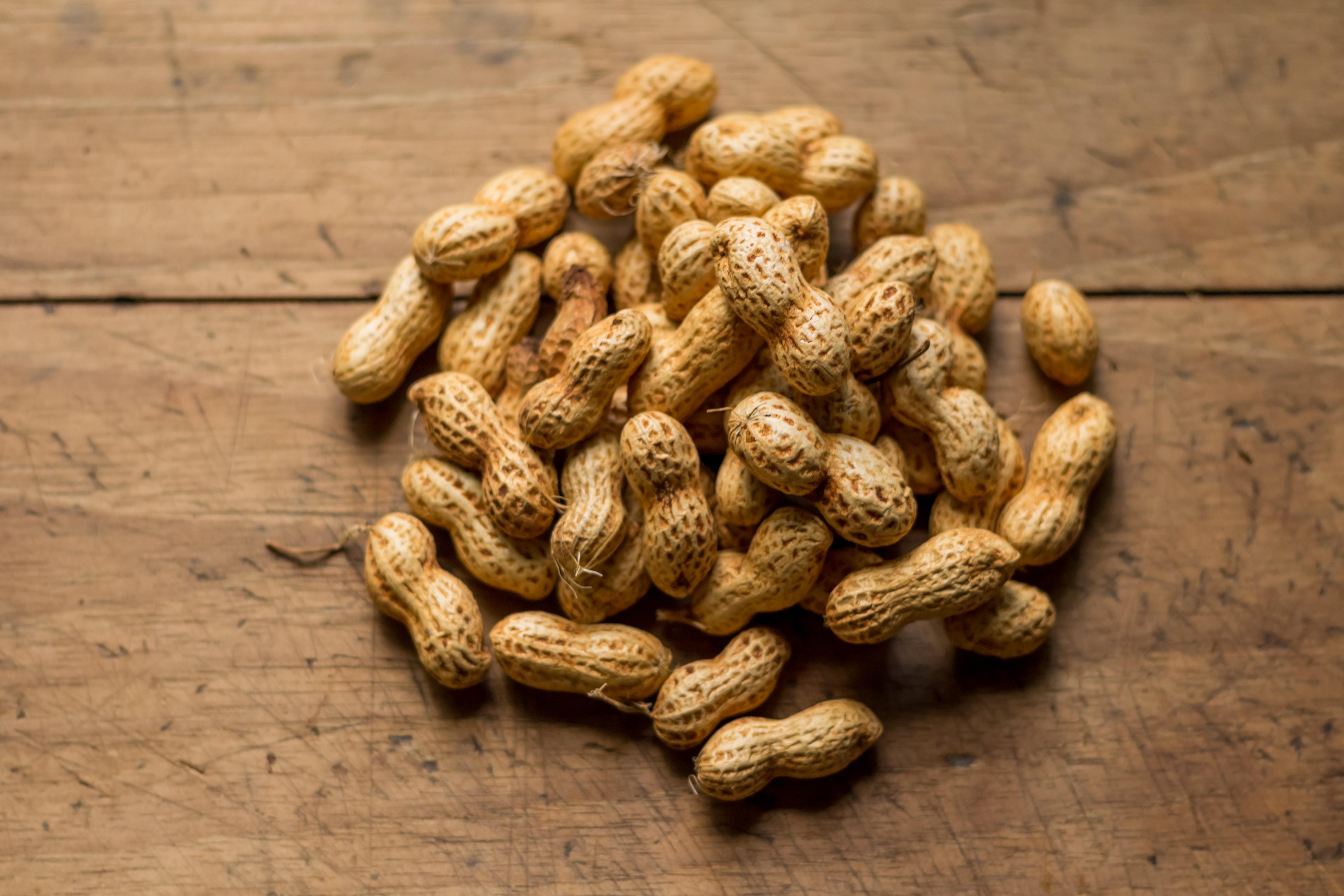 Speaking of potassium, have you ever been halfway through a hike, and your legs start to cramp? It is not a fun experience. Muscle cramps are caused by dehydration, lack of sodium, and other essential minerals lost through sweat. Salty snacks such as trail mix, peanuts, granola bars, or power bars are helpful with restoring sodium levels.
Eating salty snacks will also increase your desire for water, helping you stay more hydrated. Salty snacks are not a cure-all and if you need to rest, do it! Take periodic breaks and refuel, so every hike is easier. Please respect all parks by keeping your trash with you and using an approved garbage can.
Managing altitude sickness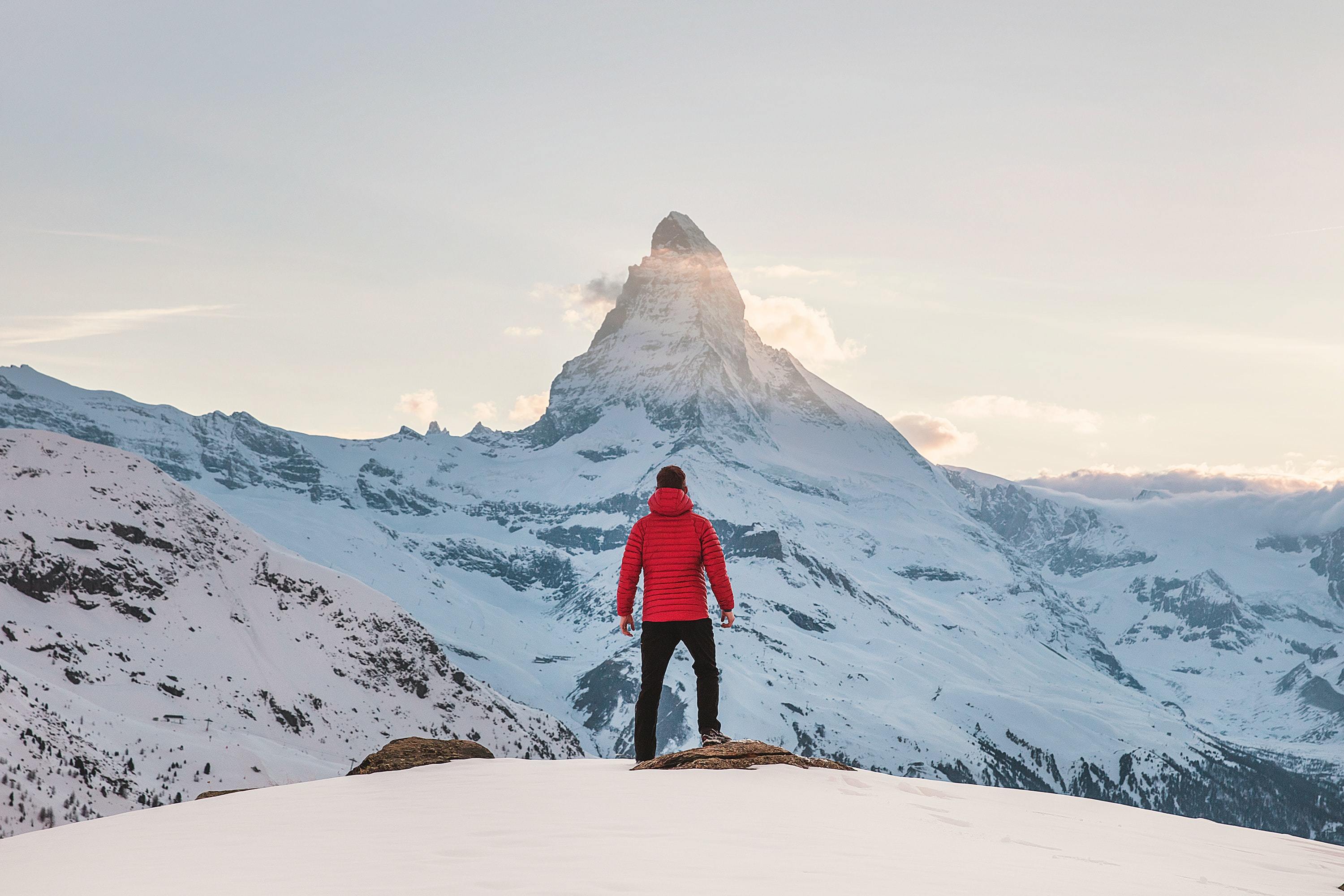 Living at a lower elevation can make you more susceptible to altitude sickness when visiting an elevated national park. Altitude sickness can affect you regardless of your physical fitness level, age, or overall health. Substantial gains in elevation over a short period of time increase your odds of altitude sickness significantly.
Altitude sickness, or mountain sickness, is caused by a change in air pressure which reduces the amount of available oxygen. Altitude sickness usually will manifest within 12-24 hours after reaching a higher elevation. Be aware of symptoms such as: nausea, headaches, dizziness, shortness of breath, and muscle fatigue.
After 24 hours, most cases of altitude sickness improve as your body acclimatizes to the elevation. Give yourself at least one day of rest before engaging in strenuous activities if you experience these symptoms.
Combating altitude sickness is accomplished through acclimatization, rest, and drinking enough water. When planning a trip to a national park with a higher elevation, here are some guidelines to follow.
Sleep low: Always sleep at a lower elevation, especially if you have hiked a lot that day.
Know the early signs: Move to a lower elevation if you notice symptoms.
Climb slowly: Pace yourself and move slowly, don't push yourself early in your trip.
Eat carbs: Increase your caloric intake with food that is high in whole grains.
If you plan to visit a higher altitude national park, add an extra day to your itinerary to allow your body to acclimatize.
Keep your feet happy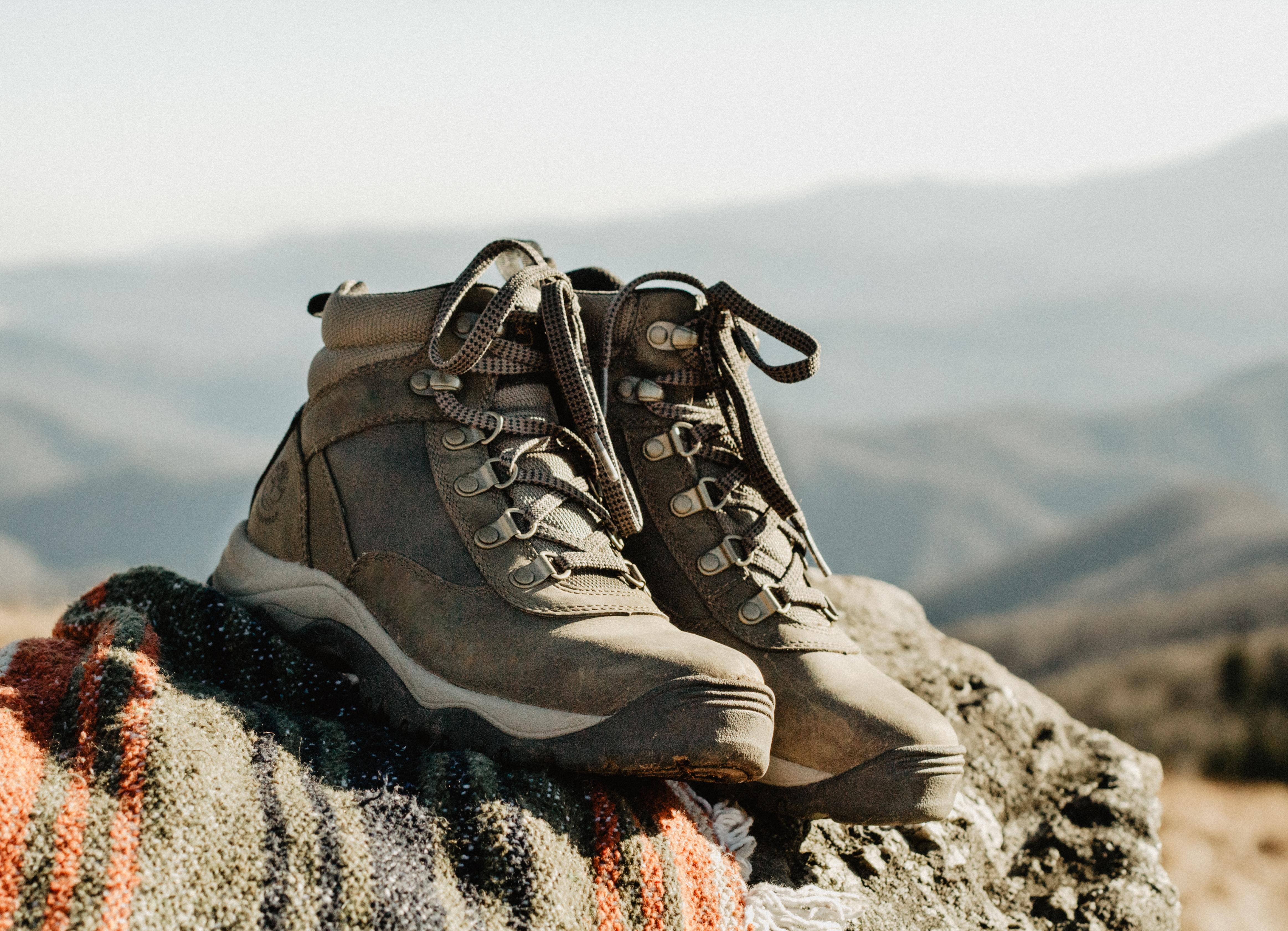 Breaking in a new pair of hiking boots can be a painful experience, and blisters can quickly ruin a hiking trip. Instead of breaking your boots in on the hiking trail, spend time breaking in your boots before your trip.
Avoiding blisters is a straightforward trick that involves pantyhose and petroleum jelly. Rub the petroleum jelly on your feet and the pantyhose sole and slip the pantyhose on under your socks. After you are done hiking or walking for the day, dry the pantyhose and repeat the process the following day.
Before every hiking trip, make sure you clip your toenails as your feet slide forward and can hit the front of your boot. This can lead to ingrown toenails, bruises, or cuts on your toes. Hiking with unhappy or damaged feet is one of the most unenjoyable experiences.
Take advantage of National Parks Service resources
Park rangers are stationed at the entrance of most national parks or at each visitor center. Ask for advice on hikes, where the best restroom is located, or the best places to take pictures. Each ranger will have different answers, making them excellent resources to maximize your time in the park. While at the visitor center, make sure that you grab a park map as a backup. Chances are that cell service won't be available deep in the parks.
Another fantastic resource is the NPS app. This app has interactive maps of each park, self-guided tours, and many other features that can be downloaded for offline use.
Do you have your permits?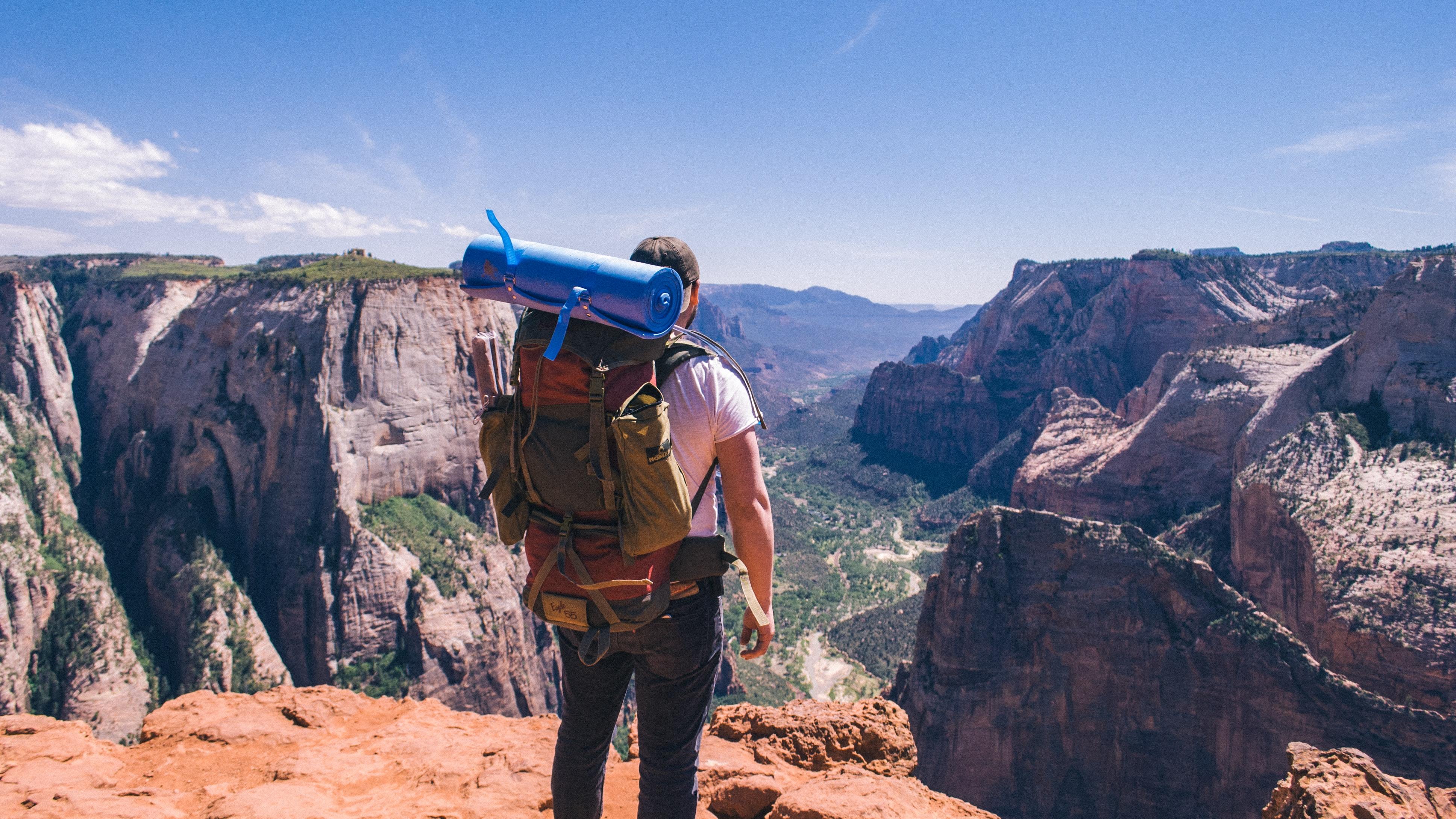 Certain national parks require permits to protect and preserve the land and combat overcrowding for certain popular activities. Permit examples include: backcountry, canyoneering, hiking, and climbing. Most of these permits are free and can be acquired online, while others must be obtained or purchased at the visitor center.
Some permits can only be acquired through a randomized lottery system. Angels Landing in Zion National Park is the newest example of this lottery permit system. Hiking permits must be acquired months in advance and permits are required year-round. For example, to obtain a permit for July or August, you must enter the April lottery. This style of permit distribution is becoming more popular due to the increase in national park popularity. Visit the website of the park you are visiting to check for any necessary permits.
A permit is required for every member of your party. If an activity is attempted without proper documentation, you can be fined. Carry cash in smaller bills to pay for permits where credit cards may not be an option.
Respect the Wildlife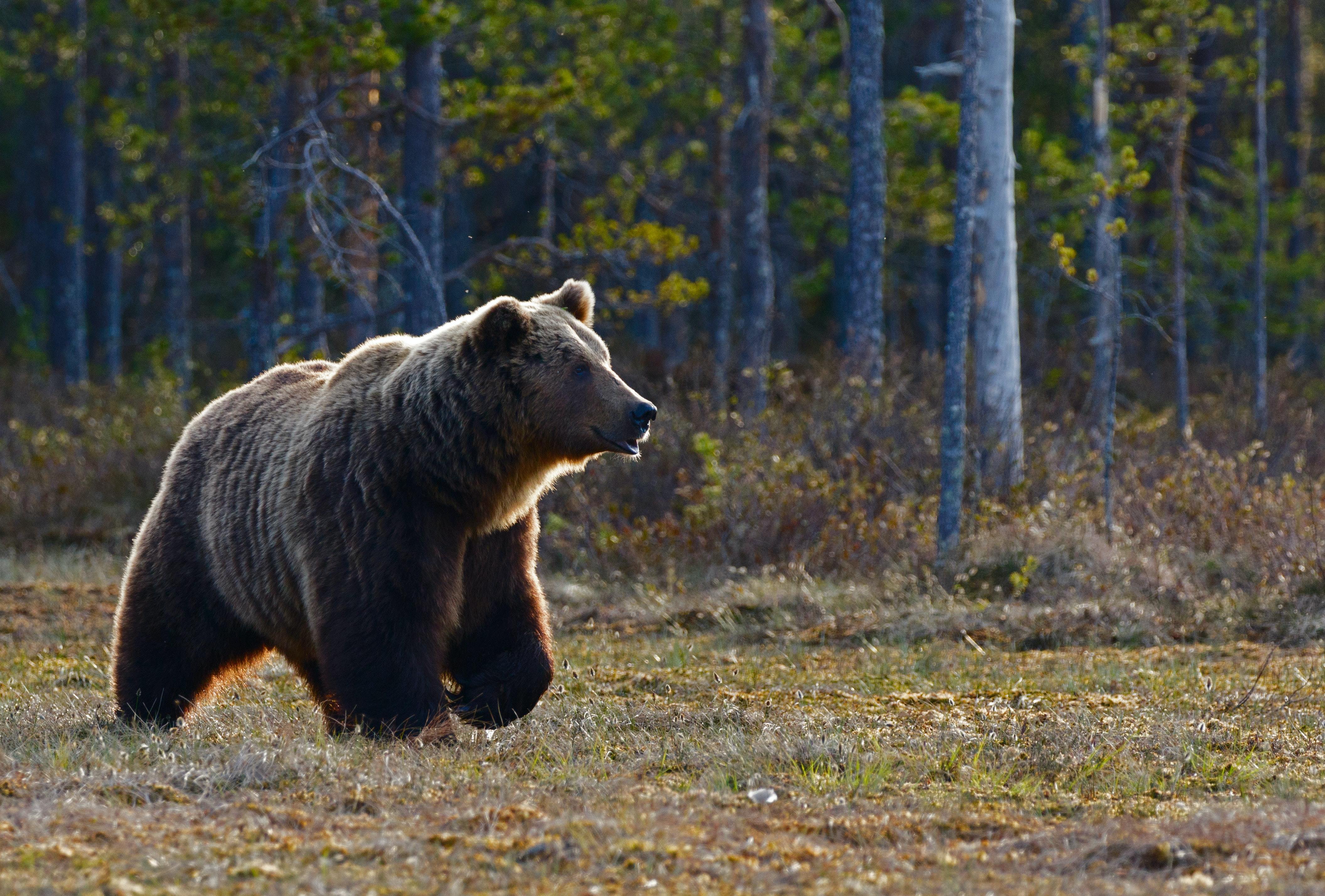 Many people visit national parks in hopes of seeing the incredible wildlife. While the animals are beautiful, they can be dangerous when frightened. Maintain extreme distance from these animals. For more docile animals such as deer or bison, 25-50 yards is sufficient. Predators like bears and wolves have a minimum separation distance of 100 yards, but further away is always better.
If you encounter more dangerous wildlife on the trail, stay calm and slowly back away. Never run or turn your back to a bear. Hiking with bear spray, making loud noises while hiking, and hiking in groups are great ways to stay safe. For a more comprehensive list of bear facts and tips, the NPS has a great article that you can read.
To avoid bears or other animals at the campsite, clean up all your food and store it inside your RV or a bear-safe container.
With these tips in mind, we hope that every time you visit a national park, it is an amazing experience for you and your family. The only question you need to answer is, where will you go next?